Winter Wetsuit Buying Guide 2019
Views: 6 Author: Site Editor Publish Time: 2019-11-02 Origin: Site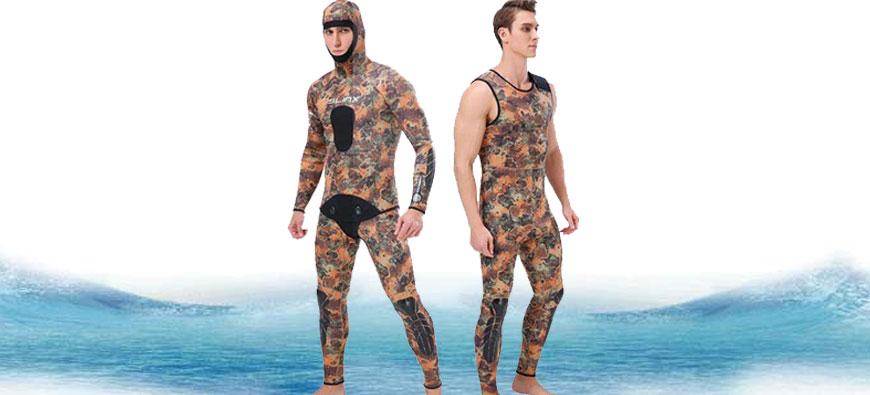 Selecting the proper wetsuit can be a tricky procedure if you are not aware of exactly what you are searching for. Without the proper experience or guidance, you can easily go for a wetsuit depending purely on style. Although the style is an important factor to consider, there are other aspects to which you must take into consideration. In this article, we have mentioned several essential factors that will help you to get the appropriate winter wetsuit for you.
1. WETSUIT TYPES
When it comes to winter wetsuits, you usually obtain what you are paying for. Therefore, it will be a sensible idea to invest your money in a top-quality winter wetsuit. Go for a full body wetsuit having sealed plus liquid taped seams since these will help to keep you warm and comfy during the cold winter months in case you stay in the water for an extended period of time. You might find somewhat difficult to put on the chest-zip winter wetsuits; however, they have the propensity of allowing less amount of water inside as compared to their conventional back-zip counterparts.
MYLEDI Hooded Men's 3mm 2-Piece Closed Cell Reef Camo Wetsuit
Although it might appear to be somewhat extravagant, it might be a sensible idea to purchase a couple of wetsuits especially for regular surfers/divers. It is not an enjoyable thing to put on a shorty wetsuit on a chilly winter morning and therefore the option of having a one piece or two piece full wetsuit is obviously a fantastic idea particularly if you are planning to surf or dive 2 times in one single day.
2. WETSUIT THICKNESSES
A wetsuit's thickness will be measured in millimeters and is presented by 2 numbers, for example, 3/2, and so on. While the first number symbolizes the thickness around the torso region, the other represents the extremities. It is the core of your body which should be staying the warmest out there while your legs and arms must be flexible enough to move freely. If you really feel the cold while surfing/diving in winter, you might go for a thicker wetsuit so as to stay warm. However, it has been found that a wetsuit that fits properly with the help of glue plus blind stitched seams will be able to retain your body temperature thus allowing you to stay in the water longer.
3. WATER TEMPERATURE
It is important to be aware of the water temperatures. A 5-7mm winter wetsuit plus thicker gloves, boots, and hood will be imperative if you happen to surf/dive way up north. It is important to stay warm in the water so as to enjoy your water activity in the winter, and therefore it will be a sensible idea to check out the relevant temperature guide. If the water temperature is between 65 to 75 degrees Fahrenheit, you might require a wetsuit having a thickness of 0.5mm - 2/1mm. On the other hand, if the temperature happens to be between 62 and 68 degrees, a thickness of 2mm - 3/2mm will be needed. For a water temperature ranging between 52 and 58 degrees, a wetsuit having a thickness of 4/3 mm - 5/4/3 mm will be appropriate.
4. ACCESSORIES
These are appropriate for usage in cold water which will allow you to avoid the horrible freezing effect. It will be possible for you to remain in the water for a longer span of time if your head remains warm. Why selecting a hood, make certain that it is a proper fit for you since a baggy hood will become full of water and make you feel colder.
SLINX Adults 3mm Neoprene Wetsuit Hood
Nobody likes to have numb fingers in wintertime and a pair of wetsuit gloves will help to keep your hands and fingers warm at all times.
SLINX 3mm Warm Adults Anti-skid Wetsuit Gloves
Water socks are something without which you cannot think of diving in winter since it will help to safeguard your feet from the rocks while also keeping them warm as well. Make sure that the wetsuit socks are tightfitting and comfortable so that they do not get filled with water.
SLINX 3mm Adults Warm Neoprene Wetsuit Fin Socks
5. SIZE
Make sure that the winter wetsuit is skintight as much as possible so that it prevents water from entering inside it. This way, it will be possible for you to stay comfy and warm in the cold water through and through. For most individuals, the size is going to depend on their chest size, waist measurement, and their height. If you are in doubt, it will be a sensible idea to get yourself measured so that you will be able to get accurate dimensions.
CONCLUSION:
After going through these above-mentioned guidelines, you should not find it difficult to get the appropriate winter wetsuit for you. However, feel free to look at the online reviews of the different brands out there so as to buy wetsuit that is ideal for you.