Scuba Diving Wetsuit: One Piece or Two Piece?
Views: 511 Author: Site Editor Publish Time: 2019-01-19 Origin: Site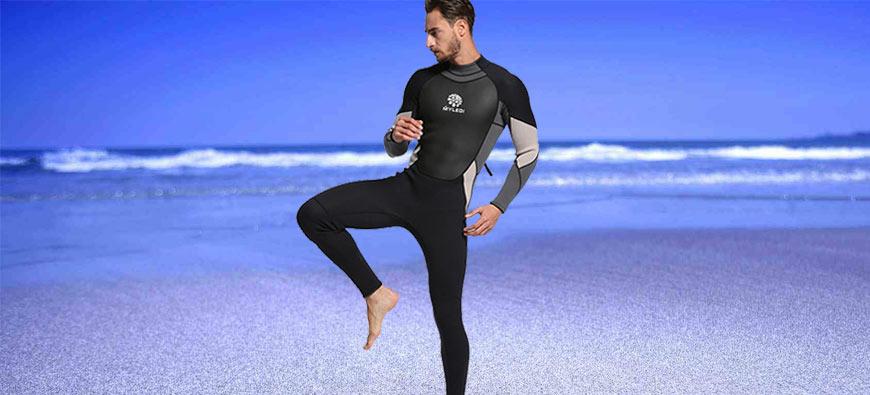 A wetsuit is an essential part of scuba-diving gear. Your choice of wetsuit has a profound effect on your scuba diving experience. Generally, there are two major types of wetsuits to choose from: the one- piece or two- piece suit. Many people swear by one or the other, which is why it can be a little difficult to determine which the best wetsuit for scuba diving is. But suffice it to say, each of these suits is better suited to certain diving conditions than the other. Here is a closer look at both of these scuba diving wetsuits and how to choose the best:
MYLEDI Men's 3mm One Piece Smooth Skin Wetsuit
Types of Scuba-diving Wetsuits
By and large, the one piece scuba diving wetsuit appears to be the most popular suit for scuba diving. It is a full body wetsuit that extends to fit the entire body up to the wrists and ankles. Usually, it is made of neoprene, which is a material that is well known for its strong insulation properties.
One of the reasons why the one piece wetsuit is popular is because it is light in weight. This offers the diver immense flexibility, which is highly desirable. Additionally, the one piece suit is incredibly easy to get in and out of. This is yet another reason why it is so popular with divers around the world.
The two piece wetsuit on the other hand comes in two pieces as can be inferred from the name. The first piece covers the torso and the legs up to the ankles, while the second piece covers the torso up to the wrists. The greatest advantage of this wetsuit is the insulation it offers. Because there is extra insulation around the torso, a two piece wetsuit is by far warmer than the one-piece wetsuit. On the flipside, a two piece wetsuit is immensely bulky and restricts movement a great deal. It is also rather difficult to get in and out of, which puts off a fair number of divers.
MYLEDI Men's 2-Piece Closed Cell 5mm Reef Camo Wetsuit
There is also a shorty, which refers to a wetsuit which only covers the torso, part of the arms and part of the legs. It offers very little insulation which is why it is best worn when diving in very warm waters.
Which Wetsuit Should You Choose?
A one-piece wetsuit is best suited for warmer waters. Even if you don a relatively thick wetsuit in very cold waters, make sure that you don't remain underwater for every long. If you do need to stay underwater for long, then choose the two- piece wetsuit instead. You may have to put up with limited flexibility but on the bright side, you will be very warm.
Conclusion
Whether you opt for a one-piece or two-piece wetsuit should be dictated by the warmth of the water you will be diving in. If the waters are freezing, then by all means choose the two-piece suit. It will offer you double insulation thus ensuring that you don't lose too much body warmth in the water. If on the other hand you will be swimming in warmer waters for a short period of time, go with the one-piece wetsuit. It will offer you more flexibility and a fair degree of insulation.
Also of Interest: