How To Choose the Right Wetsuit Size?
Views: 10 Author: Site Editor Publish Time: 2019-05-01 Origin: Site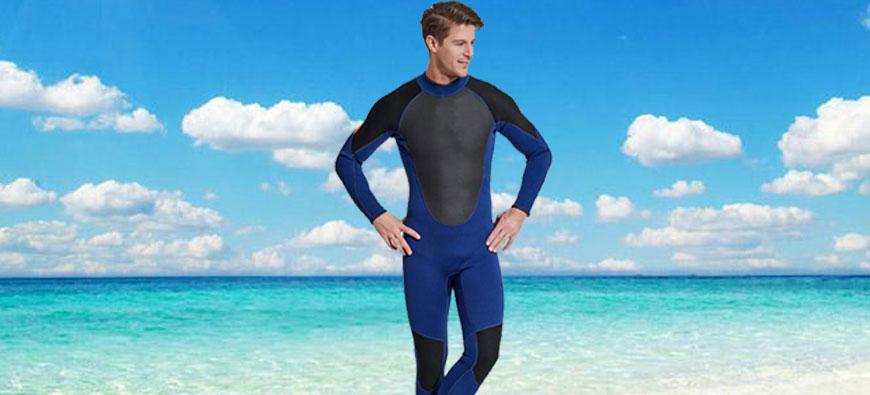 To reap more benefits from diving, there are a lot of things you need to consider. This is important to ensure you enhance your prowess when it comes to diving and surfing. One of the things you need to consider seriously is your wetsuit. You have to purchase right. A great wetsuit should give you comfort, be of the right size and also affordable to you. You will be able to purchase it and use it comfortably. This means you have to be very careful when it comes to purchasing a wetsuit. Prior to choosing your wetsuit, make sure you pay attention to the right size.
It is very important in ensuring you find the right size. Most importantly you have to get value for your money. As a diver or surfer, below are some of the guiding points when it comes to choosing the right wetsuit size:
Wetsuit size chart
It is evident that there are many diving wetsuit brands. These brands are determined to produce the best wetsuits for divers. All of them have their own wetsuit size charts. Buyers are expected to go through the size charts in order to pick the right size.
Mostly, the sizes are between XXS and XXL. You are expected to choose between that range. Definitely, you will find your preferred size between that range. Make sure you pay attention to the size chart. This is one of the most important tips in choosing the right wetsuit size. It is very accurate to select your size in relation to every metric provided on the wetsuit size chart, like height, hip, waist, and chest.
Know your body size
Be well-versed with your body size. This is a vital tip. It will guide you in purchasing the right wetsuit size. You can have your measurements taken just before purchasing your wetsuit. The measurements will determine if you need the extra large (XL) or Medium tall (MT). Compare your measurements against the available wetsuits. Definitely, you will find a wetsuit that fits you perfectly. With the right wetsuit size, you can enjoy your surfing and diving. That is what you need as a diver.
Try out
Feel free to try out the several wetsuits available. This is one of the best ways of getting the right size. However, there is a catch. Only try them out once you have been given permission to do so. This tip will allow you to determine the best wetsuit that suits you perfectly. Great wetsuits should allow you to swim and drive comfortably without any problem. This is the need of every diver. Fortunately, you can achieve that.
Conclusion
Diving and surfing are not only leisure activities but also sporting undertakings. However, achieving great results from them is not that easy. This means you have a lot to put into consideration as a diver or surfer. One of the main factors to consider is your wetsuit. In this regard, do not just pay attention to the quality of the material, color, brand, and weight of your wetsuit. The wetsuit size is equally an important consideration. Make sure you capitalize on the tips discussed above to choose the right wetsuit size.